Business Description
Beneath the beautiful Blue Gum Trees, on the outskirts of the idyllic town of White River, ATOWA offers its diners a unique menu inspired by Africa. Our distinctly flavourful menu is filled with an interesting selection of options prepared the African way using ingredients local to the area.
Adding to the aesthetic of the experience, guests dine in a wood and thatch boma, with open flames and wafting smells of food being prepared, filling the restaurant with mouth-watering scents.
With a vibrant atmosphere, and the best company, diners looking for a place to eat in White River can look forward to an exciting evening. Our ethically produced succulent meats, fresh vegetables and a drinks menu which includes some of the best South African wines, make for the most exquisite experience and guests at ATOWA can look forward to a personalised dining experience they won't soon forget.
Business Address
Vintage Dr (Off R40), White River, 1240
Plot 64, White River, 1240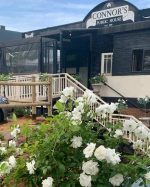 Business Description
A true Irish Pub usually bears the name of the owners. We are the Connors, this is our house, and we are open to the public. Over the years we have earned our reputation as The Home of Irish Spirit in Durban. And we invite you all to "Make yourself at Home".
Business Address
46 Ashley Avenue, First Floor Glenridge Center, Durban North 4051
KwaZulu-Natal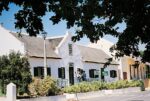 Business Description
This is the oldest house in Church Street and in June 1997 Reader's opened its doors to the public for the first time. Offering simple yet outstanding cuisine, Reader's has been able to maintain a standard of excellence that has created a notable reputation with both locals and tourists. Reader's also hosts specialty functions such as weddings, guest chefs, theme evenings, fancy dress parties and private soirees and small conferences and caters for functions held at other venues. For ISAA members Readers will include a complementary bottle of wine with 2 main courses ordered
Business Address
12 Church street TULBAGH
Western Cape