The Irish South African Association (ISAA) exists to facilitate social contact between Irish people, those of Irish descent and anyone who has an interest in the Irish and Ireland.
Everyone is welcome to join the Association (you don't have to be Irish) and to attend our many functions.  Our main event of the year is held on St Patrick's day, but we hold many other events including a golf day, quiz evenings, Irish food and wine pairings, films with an Irish interest, and many more.
There are currently three chapters of the association in South Africa: Cape Town, Johannesburg and Durban. Download the ISAA Constitution HERE.
The Irish South African Association gratefully acknowledges the on-going support of the Department of Foreign Affairs in Dublin and the Embassy of Ireland in Pretoria.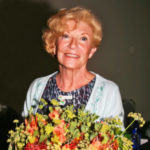 Maureen Sharpe - Chairperson
Born in London, Maureen's parents were from Dingle, Co. Kerry. Maureen has been involved with various Irish organisations in Cape Town for over 25 years and was a founding member of the Irish South African Association in 2001.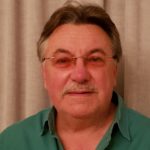 Kevin McEvoy - Treasurer
Born in Cape Town. Kevin's father's family is from County Tipperary and his mother's family from County Kilkenny. Kevin is a retired accountant and is involved in his family's business.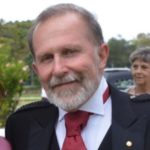 Will Carter - Kindred Societies
Will's Irish heritage can be traced back to ancestors from the Vales of Antrim, but his forbears were Scots. Born in Cape Town, he is a workaholic entrepreneur and in his little free time, sustains a strong interest in creative writing, good literature, Celtic music and song. Will is an active officer in the world's oldest Christian Order of Chivalry and his passion is spending meditation time in rainforests around the globe.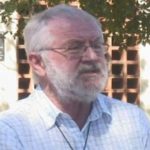 Fr. Dick O'Riordan - Spiritual
Born at Monard, Whitechurch, County Cork. Fr. Dick has lived and worked as a Priest in Cape Town since 1967, with occasional sprints across the borders of South Africa.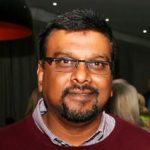 Dr. Sandren Naidoo - Committee Member
Dr Sandren Gopal Naidoo is an historian, archivist, genealogist and educationist. He is currently working as a school inspector in the Western Cape Province. Dr Naidoo is a former under and post-graduate student of Professor Donal McCracken, from whom he cultivated an interest in Southern African/Irish history. At various platforms he has delivered several talks on the Irish in South Africa. Dr Naidoo has published several articles and is currently writing a book on the Irish Anti-Apartheid Movement.
Russell Ludwig - Diaspora
Clare Nel - Committee Member
Jon Tully - Committee Member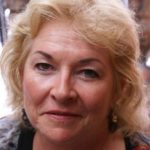 Lorraine Keenan - Chairperson Gauteng
Born in Dublin, living in Joburg for the past 45 years with family and friends. Lorraine celebrates her Irish heritage as Chairperson of the Irish South Africa Association in Gauteng. She takes great joy in sharing the Irish culture and customs with the Diaspora. After many years of sales and marketing activities she has joined the ranks of Social Entrepreneurs in the Tourism space. Working with international volunteers. She is driven by her passion and commitment for the development and upliftment of impoverished  communities in South Africa.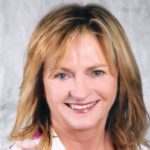 Claire Sullivan - Vice Chaiperson
Claire has been involved in various Johannesburg based Irish Associations since the 1980's having been a founder member of the Irish Women's Association and currently fulfils the portfolio of Vice Chairperson of the Johannesburg Chapter of the ISAA as well as being involved with the Social Media aspect of the Association. Claire comes from the small heritage village of Ardagh, County Longford and returns to visit as often as possible.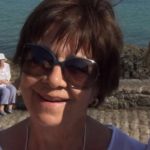 Breda Kenealy - Secretary
Breda is from Dublin. She spent 7 years in Zambia before coming to South Africa in 1976. She has been involved with various Irish Associations for the past 40 years. Breda is one of the founder members of the Irish South African Association.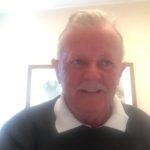 Pat Gaffney - Committee Member
Originally from Killeshin which is over the river Barrow outside Carlow town. Pat has seen many changes in SA since his arrival in 1966 to take up a position in wheat milling with a division of Tiger Oats. He arrived to work at their KSM division in Queenstown and later in East London and Randfontein. Pat left milling and formed his own company - The Gaffney Group and for about 30 years specialised in publishing and advertising, he is now retired and lives in Illovo Sandton.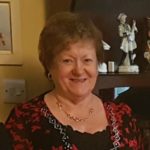 Hannah Harrington
Originally from Mitchelstown, Co Cork, Ireland. Hannah has been involved with the Irish community since arriving in Johannesburg in 1972. Currently her main focus within the ISAA committee is on the St Patrick's Day functions. Hannah is the proud owner and operator of Mountain View Guest House in Northcliff, Johannesburg.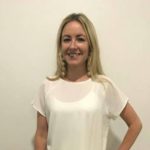 Helen Greene - Treasurer
Helen lives in Johannesburg with her husband John, a fellow Dub, and their 1 year old daughter Trixie. She works in Change at a Pan African Investment Bank and in her free time enjoys public speaking, cycling and anything outside in the sun. She has 30 years of Irish weather to make up for after all !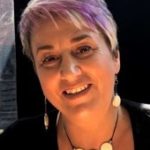 Sharon Rankin - Committee Member
Originally from Derry, Sharon lived in the UK and Scotland before moving to South Africa in 2008. She joined the ISAA in 2009 in Gauteng and is mainly responsible for assisting the committee to organize social events. Sharon left SA in 2011 for a four-year stint in Australia but returned to Johannesburg in 2015 and is hopefully here to stay, and back as an active member of the committee.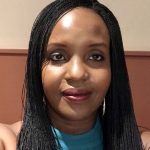 Keza Caroline Ryan - Committee Member
Originally Ugandan and is Irish through marriage. Keza moved to South Africa in 1990 and met her husband and have 3 children together. She is a Town Planner by qualification and now is a property specialist in SALES in and around South Africa. She joined ISAA 2 years ago and has been involved in helping organize several events. Keza has a passion for taking photos and loves meeting interesting Irish people to keep in touch with her Irish family.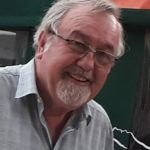 Raymond (Ray) McNulty - Chairperson Durban
Born in Killala, Co Mayo. Came to South Africa in 1969 and has been here on and off since. Lives in Westville with his wife Helen. Four children. Almost-retired metalworker. Been a member of the Irish Association for many years, became more active in the past three years. Has been known to tell an almost-true story, and is still trying to figure out what he wants to be when he grows up.
Patricia McCracken - Vice Chairperson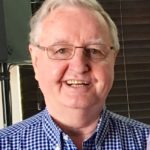 Ronnie Clarke - Treasurer
Born in Belfast, lived in County Down until moving to South Africa in 1975 for the start of TV (TV engineer); widower of 2nd generation Irish Kathleen; joined Irish Friendship Society (precursor of the ISAA); elected Treasurer when ISAA was formed.
Julian Buckels - Secretary
Margret Buckels - Committee Member
Brian Dowley - Committee Member
Pat McGrath - Committee Member
Pat Ferrandi - Committee Member
Andrew Mulder - Committee Member
Liz Brophy - Committee Member