NEW! ISAA now have caps and golf shirts (with our logo)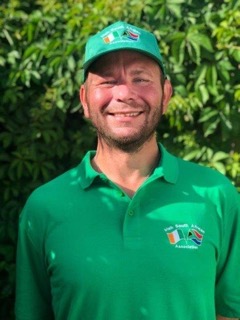 Only available to our members for just R100 for the caps and R200 for the shirts.
They are available in ladies and mens sizes small to XXlarge. 
Order now and collect at the AGM, or we can send to you by tracked mail for an additional R50 per order. 
PLEASE NOTE.  Sizes are small, so please order a size larger than you would normally.
MONDAY 25 NOVEMBER, commencing at 7.00 p.m. at The River Club, Observatory.
IMPORTANT!  We have changed the date of our Annual General Meeting.  
Many of you will be aware, we have a new Irish Ambassador for South Africa.  She will be arriving later this month.  As we would like to invite her to meet as many of our members as possible, we have rearranged the Annual General Meeting of the Association to MONDAY 25 NOVEMBER, commencing at 7.00 p.m. at The River Club, Observatory.  
We are delighted Professor Donal McCracken will be our keynote speaker this year.  He will be talking about the Global Irish Diaspora Congress, an event that occurs every three years, and South Africa has the honour of hosting this event in 2020.  Members can find details on www.ucd.ie/globalirishdiaspora/2020conference.
All paid up members are invited to attend the AGM, where after the formalities, a finger buffet and wine will be provided. 
If you have not yet paid your subscriptions for 2019/20, please do so before the AGM.  Fees for this year are R180 for individuals or R360 for family membership.  Fees should be paid to Standard Bank, Constantia, Branch Code 025 309, Account number 202843882, with reference "Mem Fees/Name".  Please add R50 for cash or cheque deposits
St. Patrick's Day Photos - Cape Town
St. Patrick's Day Photos - Johannesburg
Click the below link to view the St. Patrick's Day photos by Lisa Trocchi Photography
2019 will be a busy Rugby year for Ireland with the Six Nations kicking off in February, the World Cup warm-ups in August followed by the World Cup in Japan, not to mention the PRO 14, the Heineken European Championship Cup and the European Challenge Cup. The ISAA Cape Town Chapter will be planning some Irish rugby events in Cape Town over this period.