WORLD CUP 2019 RUGBY DINNER
Thursday 12th September 2019 - 7pm for 7.30pm
Royal Cape Yacht Club, Duncan Rd, Foreshore, Cape Town.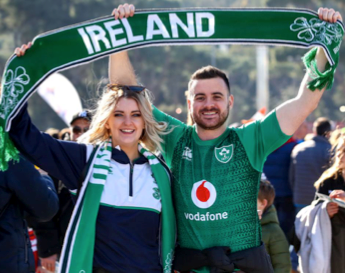 R 350 p/p members  R 400 non-members
Includes three course dinner, wine and whiskey.
Discussion panel includes :
Dr. Dion O'Cuinnegain: 1998-2000  19 caps including captain in 1999 world cup.
Freddie McLennan: 1977-1981   18 caps
Roger Young: 1965-1971   26 caps
Reserve your seat;  Payment to IRISH SOUTH AFRICAN ASSOCIATION
Standard Bank, Constantia. Account no 202843882.  Ref. name & rugby.
Add R 50 for cash or cheque deposits, to cover additional bank charges.
members@ireland.co.za  021 713 0154
Thursday 22nd August 2019 - 6pm for 6.30pm
Supper at Societi Bistro
50 Orange Street, Cape Town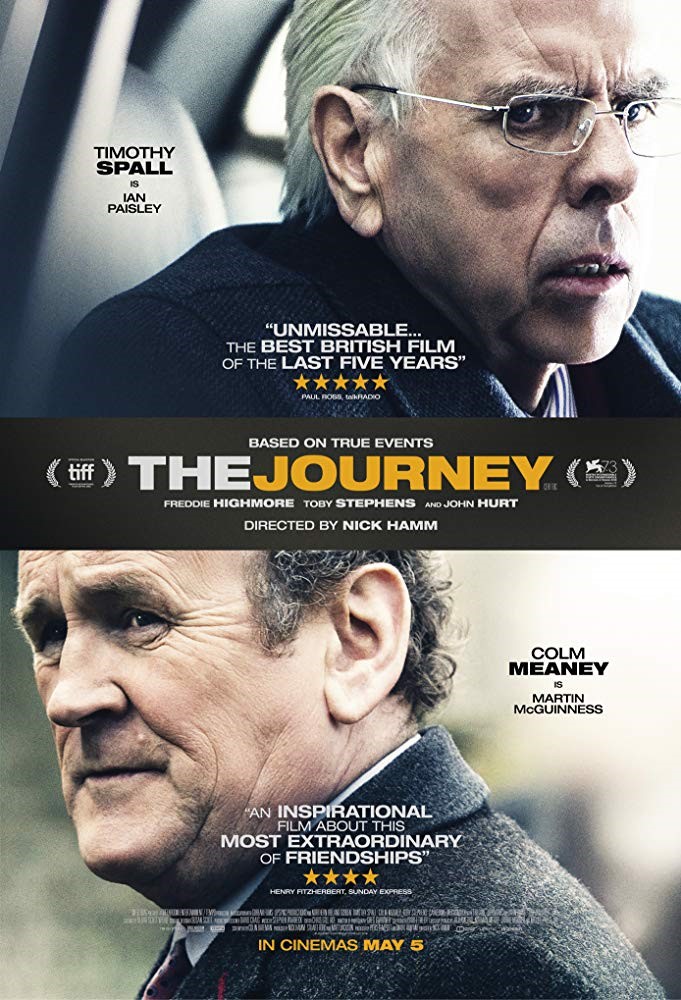 Movie " THE JOURNEY" at the Labia at 8.30pm
68 Orange Street, Cape Town.
Cost: R 100 members, R 150 non-members for supper, wine and movie.
The Journey  released 2017   94 mins
This fictionalised take on how Ian Paisley and Martin McGuinness set aside sectarian hatred to pursue peace talks pitches Timothy Spall and Colm Meaney into odd-couple comedy while simultaneously tiptoeing on eggshells
The question it sets out to ask is perfectly valid: how on earth did the DUP veteran Rev Ian Paisley and Sinn Féin's Martin McGuinness – those two mortal enemies – finally find a way of making peace and even working together very happily? There must surely have been some human spark between the two men, some bit of humanity untainted by sectarian ideology. Trying to imagine that spark is a good idea.
The drama imagines that half-way though the negotiations, Paisley had to make a long car journey to get to his 50th wedding anniversary party, and that for diplomatic reasons of protocol, to balance absences from the negotiation teams, and to answer Sinn Féin's fear that an unaccompanied retreat to his heartland might sour Paisley on the deal, McGuinness has to accompany him. And while they are forcibly in each other's company, the ice breaks.
PAYMENT VIA EFT TO STANDARD BANK CONSTANTIA ACCOUNT 202843882   YOUR NAME & "FILM" AS REFERENCE. PLEASE ADD R 40 FOR CASH OR CHEQUE DEPOSITS.  Phone 072 846 3724  or 021 713 0154
St. Patrick's Day Photos - Cape Town
Global Irish Diaspora Congress 2020
Wednesday 1 to Friday 3 July 2020 with an optional field tour on Saturday 4 July
CLICK HERE FOR DETAILS!
Following the remarkable success of the first Global Irish Diaspora Congress (GID), held at University College Dublin in August 2017, we are delighted to confirm that the second GID congress will be held at the University of KwaZulu-Natal (https://www.ukzn.ac.za) in Durban, South Africa. The dates of the congress will be Wednesday 1 to Friday 3 July 2020 with an optional field tour on Saturday 4 July.
St. Patrick's Day Photos - Johannesburg
Click the below link to view the St. Patrick's Day photos by Lisa Trocchi Photography
2019 will be a busy Rugby year for Ireland with the Six Nations kicking off in February, the World Cup warm-ups in August followed by the World Cup in Japan, not to mention the PRO 14, the Heineken European Championship Cup and the European Challenge Cup. The ISAA Cape Town Chapter will be planning some Irish rugby events in Cape Town over this period.