Greta Wilson Media Relations (Greta Wilson Publicity)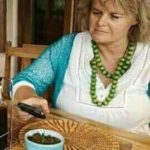 Business Description:
Established 2002, and in PR one way and the other since 1997. The ISAA ranks among clients. Services offered: Traditional and Social Media Relations; Copywriting; Stakeholder Relations; Project Management. Notable experience in the Travel & Tourism sector, as well as in media relations for mega events and major international congresses across a diversity of sectors. O'Brien, Griffin, Flynn, and Palm = my Irish ancestry. The Griffins of my ancestry farmed at Brandfort in the Free State and also had a footprint in Bethlehem and the Eastern Cape, and James Flynn had a mill in what was then known as the Transvaal (Gauteng), after coming out on Military duties.
Send Message to listing owner